Tilt Rec
San Diego, California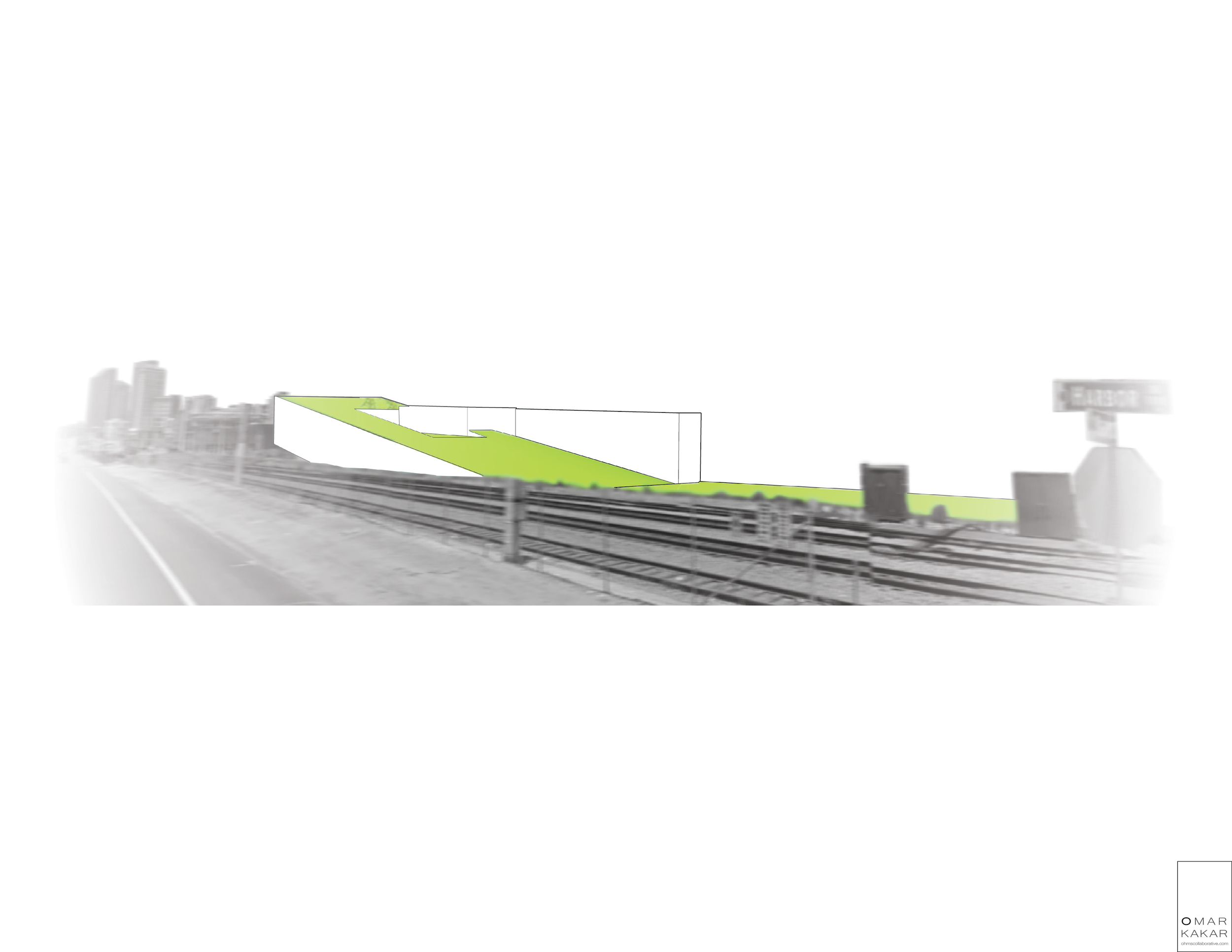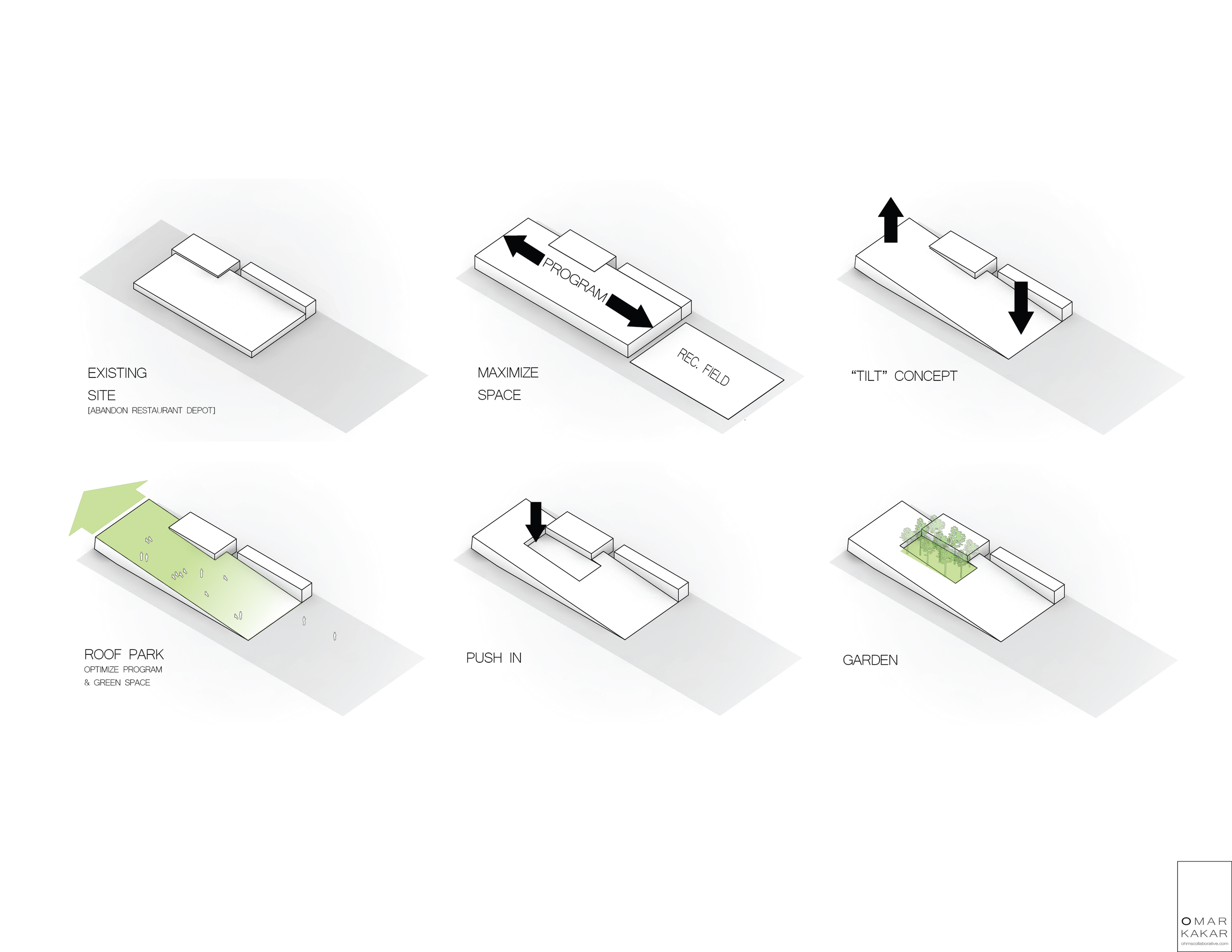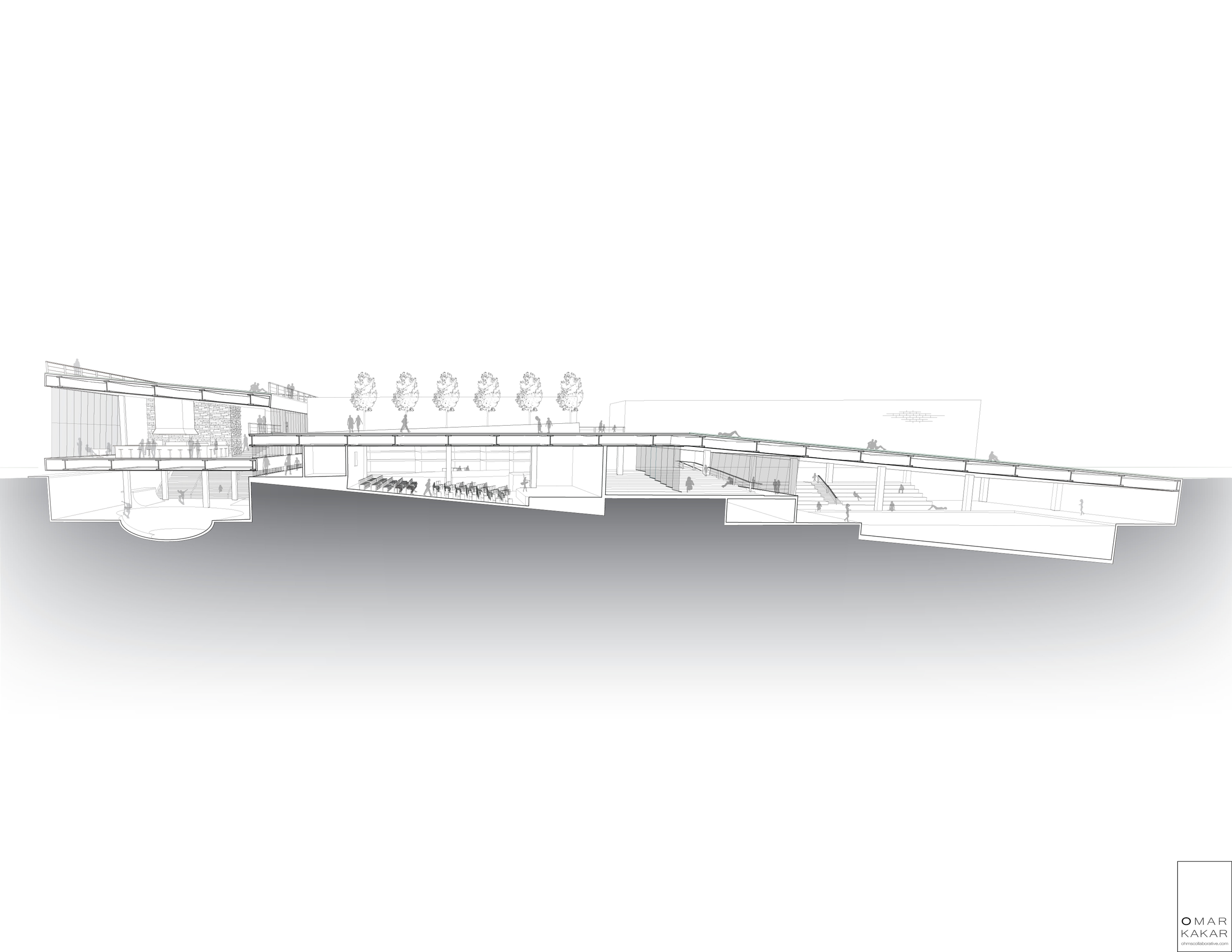 Project Info:
Designer: Omar Kakar
Type: Conceptual [Community Recreation Center Proposal]
Location: 1709 Main Street [San Diego, CA]
Year: 2011
Project Description:
The Barrio Logan context is an urban and industrial environment. The general make-up of the area consists of factories and warehouses. The site, an abandoned restaurant depot, located across the street from the local middle school and adjacent to the barrio Logan college institute. The proposal for the old warehouse is to convert it to a rec center as well as a park in order to build a stronger community of children participating in after school activities. The park provides landscape due to the lack of greenery in Barrio Logan, bringing the community together, by providing an escape from the industrial environment as well as an opportunity to play soccer and or football the design approach to achieve these two programs of park and recreation within the dimensions of the site was to "tilt" the building. This idea allows for both programs.