Mass Dwelling
Tijuana, Mexico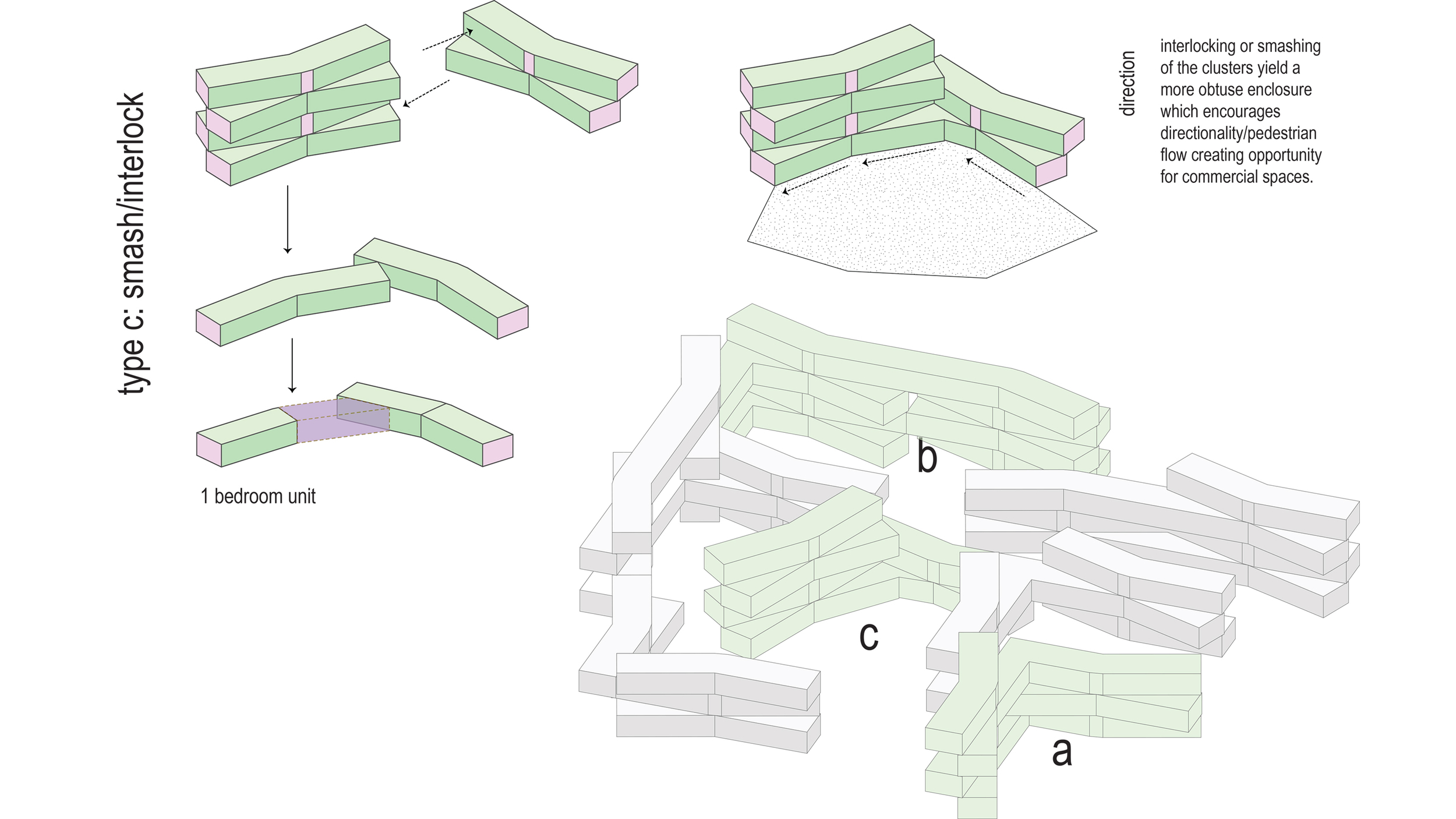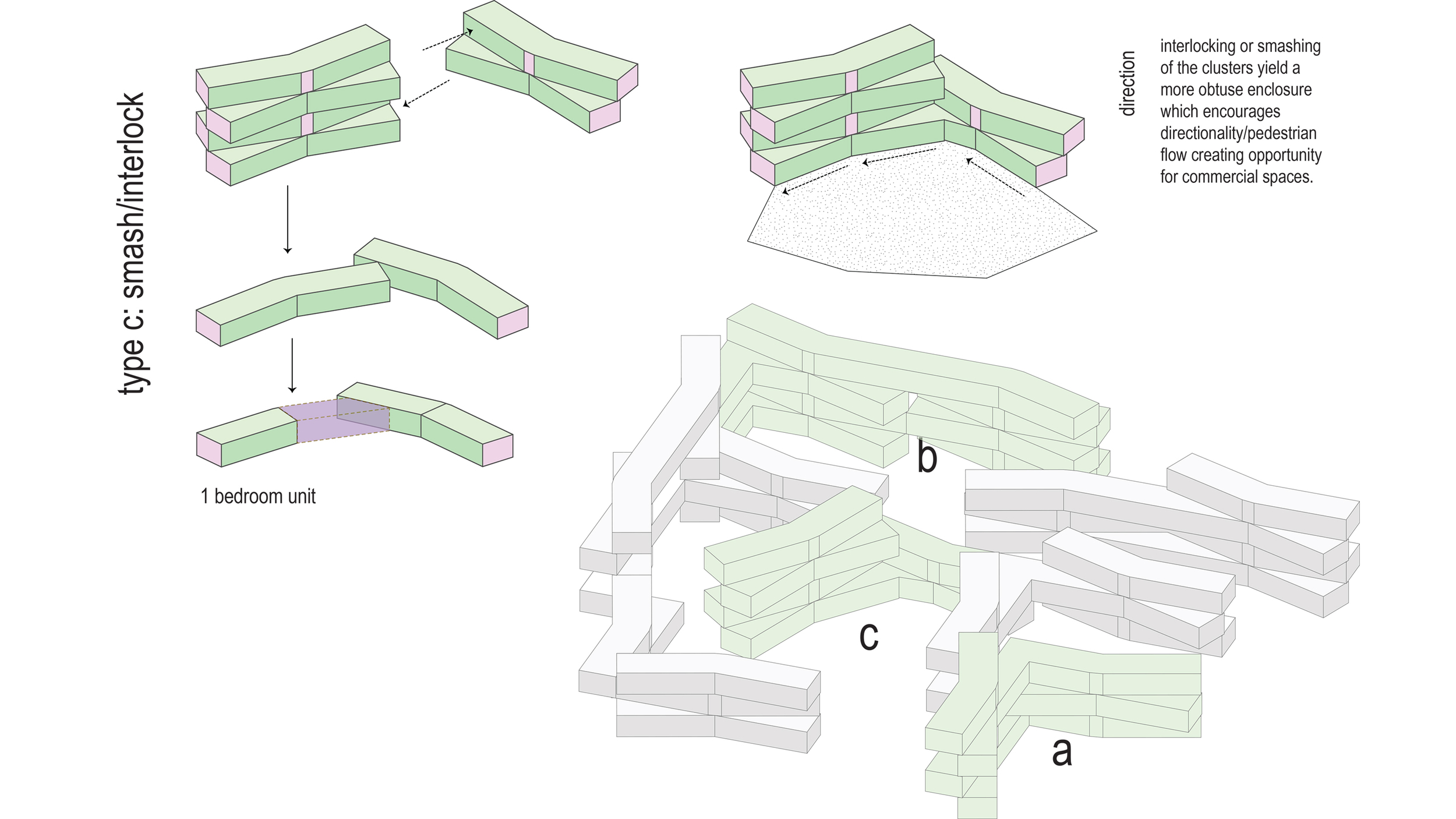 Project Info:
Designer: Miguel A. Reyes, Cesar Cardenas
Type: Conceptual [Housing]
Location: Valle Las Palmas, Mexico [East of Tijuana]
Year: 2011
Project Description:
The interaction of simple elements of a category creates a new category with superior capabilities. Through interaction and connection there is an instigation of spacial continuity. This strategy promotes expanding horizontally and vertically to compress and contract spaces in order to create pockets that implement activity. Manipulation of flow of people, private and social spaces come through a density gradient which moves throughout the site. Abstract spaces are created through the manipulation of mass; these can be fully taken advantage by flexibility. These spaces need to be adjustable in order to meet the ever changing needs of the people of Valle Las Palmas. Multi use program is a necessity for housing in Tijuana.